Limited edition sneakers release | Air Max 1/97 by Sean Wotherspoon
In 2017, the Round Two owner was the one you may not know, but might remember. In the 1990s, the owner of the famous antique shop Round Two, Sean Wotherspoon, was the winner of last year's Nike "Vote Forward" shoe design competition.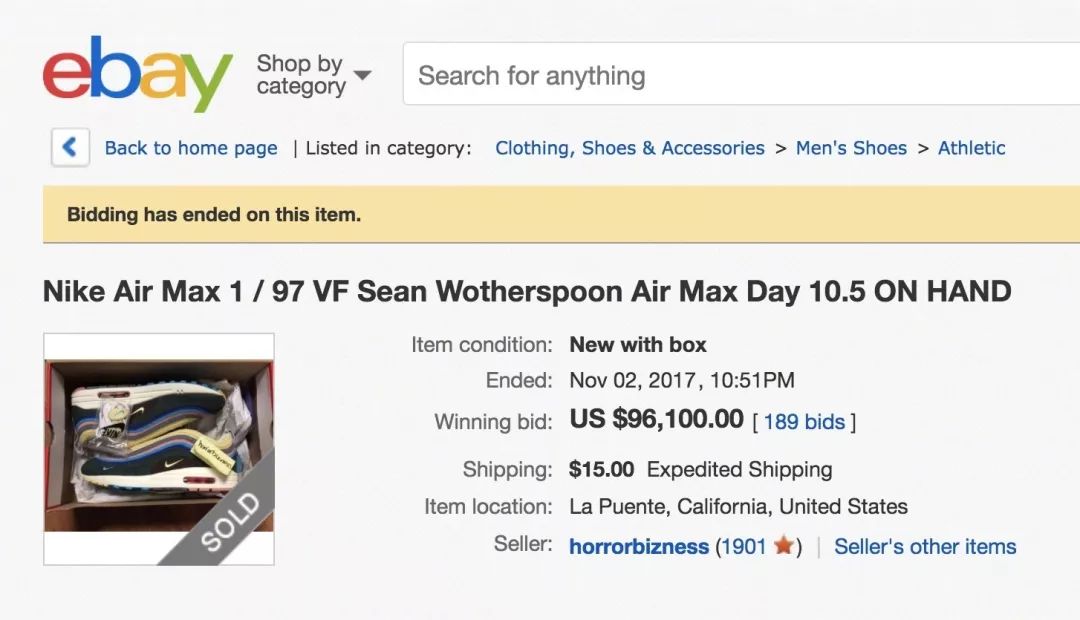 Although Virgil Abloh and "The Ten" weas the collaboration that stole all the attention from the shoe world last year, Sean's Air Max 1/97 was surprisingly strong in the secondary market. There was even a pair of Sample's "skyrocketing" of nearly $100000 on the eBay, sparking global media hype and making him famous overnight.
In addition to the clever combination of upper Air Max 97 and the sole of the Air Max 1, its most distinctive feature is the use of corduroy, a very rare material in the design of the shoes.
「I've always loved corduroy clothes and pants, and the feel of this material is very special." You can feel the tiny bits on top, and corduroy is rarely seen in Nike's shoe design, so I thought, why not use it as the raw material?」
「The thing I like most about corduroy is that it becomes more flavorful over time and leaves its own unique features on material. Like dozens of 1985 Air Jordan 1s, my collection is more scuffing and scarring to show its most magical side, and that`s the only reson why the shoes will survive forever in the world.」—Sean Wotherspoon talks about his designs and fabric choices
In addition to the mix and vintage corduroy texture, the shoes have many interesting details. For example, the replaceable "Wave" magic patch on the tongue, the "Smiley Face" pattern on the insole, and the "VA->LA" embroidery followed by the "Swoosh, make them unique and extraordinary.
The second pair of sneakers we're going to talk about today is Adidas Originals and Pharrell Williams collab, co-named "SOLARHU": Human Race series.
This time, Pharrell takes us on a trip to East Africa, drawing inspiration from running that is rooted in local culture and which he sees as "a form of meditation" and expressing itself in bright colors of local style.
AKENZ, as a ultimate fashion shoe sales platform, works with regular Danish suppliers to give everyone the best New Year gift - the average price for a $1,000. Perfect New Year's gift in our humble opinion would be Nike Air Max 1/97 "Sean Wotherspoon", SOLARHU's Human Race shoes that are now available  online at akenz.com. We promise: 100% authenticity, support of any formal of appraisal, and strong price advantage!
1.Nike Air Max 1/97 "Sean Wotherspoon"
Size&Price

:38.5, 40, 40.5, 41, 42:4853元
2.Adidas X Pharrell Williams Human Race "Pale Nude"
Size&Price:39 1/3, 40 2/3, 41 1/3, 42, 42 2/3, 43 1/3, 44 2/3, 46, 46 2/3:2678元