SS2021 SANKUANZ "PHOSPHORESCENCE"
"PHOSPHORESCENCE"  磷光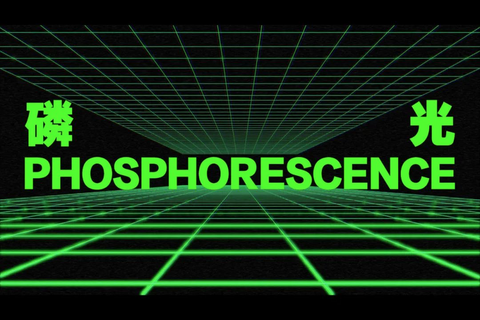 In the 2021 spring/summer collection of SANKUANZ, designer Zhe Shangguan has continued his usual design style combined with the inspiration from national culture east to west which range from South Park to Buddhist tradition.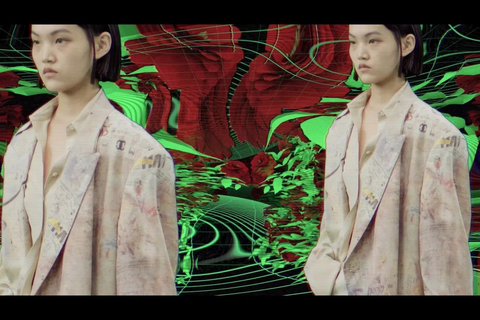 This collection has inspired from the Mongolian traditional clothing, the significant detail tall shoulders design which represent the fearless and toughness of the Mongolian soldiers.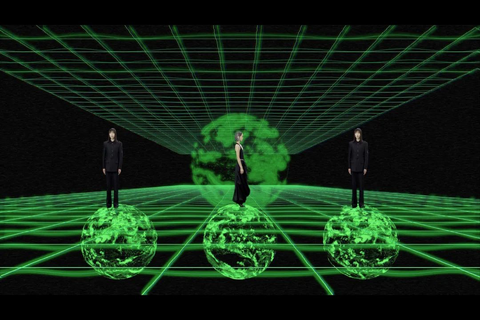 Also many other details come from the traditional Chinese costumes, like the Mandarin collars. Its kind of the perfect mix of traditional and pop culture.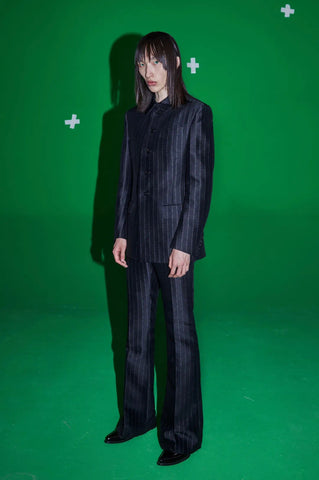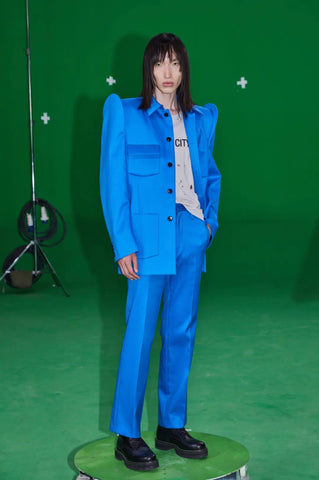 There are some pieces worth to mention , such as sharp-lined suits with slim tailored dresses, its refined from the famous photographer Pieter Hugo who recording the people whose living in Africa.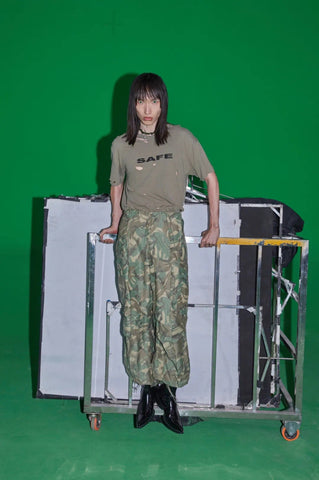 They using the historical African soft knitted fabric to make their own clothing paired with military clothing or a long printed dress, a mood of wondering between modern and primitive, looking for the delicate balance of uniform style and street wear.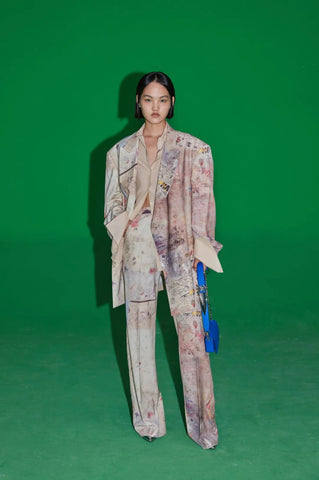 There are many iconic elements that you can see everywhere in this collections. Such as the Othala totem and some metal decoration like daggers.
These symbols represent the integration and impact of different cultures in globalization.
AKENZ | 2021 S/S STYLING
SANKUANZ 
Model
:Dora |  JINXU.HUANG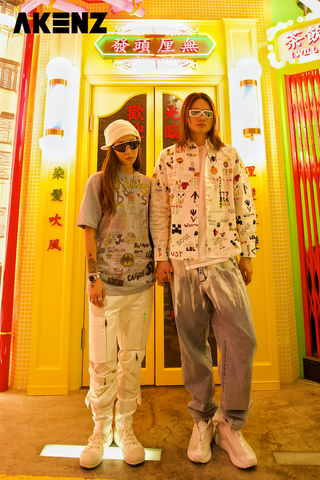 LOOK 5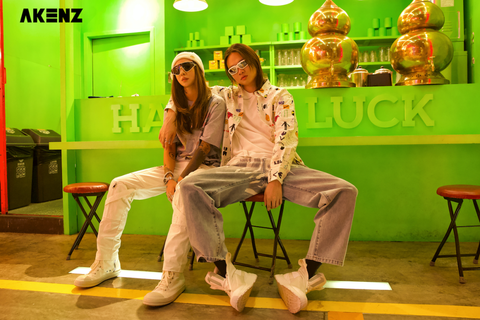 AKENZ STORES 
Galerise Lafayette 

Address: 4th floor, 889 South Pudong Rd. Shanghai City 

Eslite 

Address: First floor, 8 Yuelang Rd. Suzhou CIty 

SHENYANG MIXC  

Address: Shenyang MIx C 4F, 288 Qing nian avenue, Shenyang City

SHENYANG MIXC HUI  

Address: First floor, 199 Noth Changbai Rd. Heping avenue, Shenyang City. 

SHANGHAI TX HUAI HAI  

Address: TX Huai Hai 2F, 523 Huai Hai Road, Shanghai City 

Jiuguang   

Address: 4th floor, 1618 West Nanjing rd. Shanghai City 

AKENZ VIP 

Address: Room 1B, 1003 Wuding rd, Shanghai City