Limited edition sneakers release | Nike x Off-white crossover!
Throughout 2018 the most popular sneakers were released by mind-blowing collaboration between Nike and Virgil Abloh`s Off-White, fashion pioneer brand.
It`s gotten so big and popular that even before  release the sneakers were preordered by shoe lovers and after they became available it was incredibly hard to find them. The demand was so high that some shoe money went for double the price
Off-White and Nike's took ten classic shoes as a blueprint and added OW most admired deconstruction design concept to bring  great visual impact of the series.
NIKE brought to high-end designer brand Off  White  "THE TEN" shoes to create a masterpiece!
As THE name implies, THE TEN is a selection of TEN pairs of NIKE's most representative sneakers, which will be personally redesigned by brand manager Virgil Abloh to create a completely new look!
OFF-WHITE x Air Jordan 1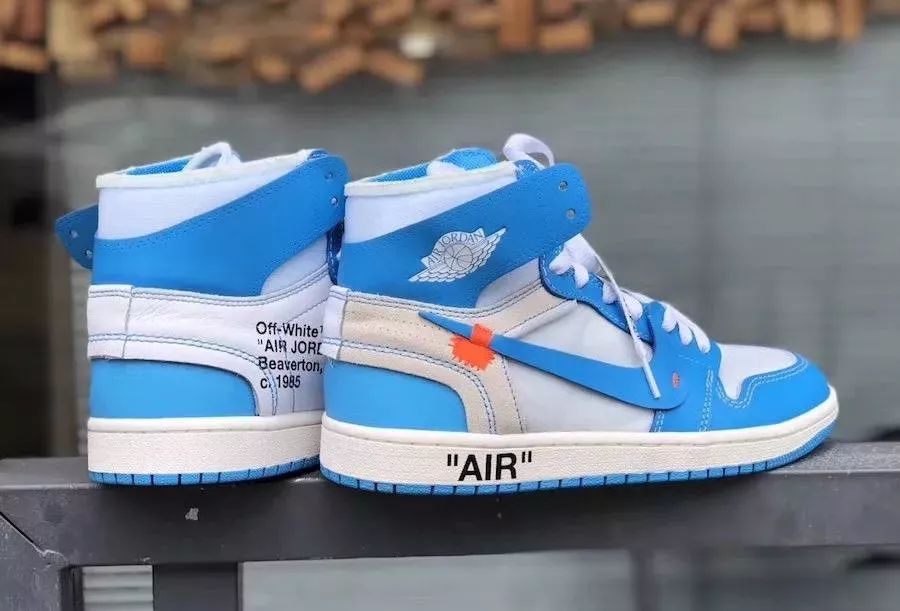 This pair OFF WHITE Air Jordan x 1 "UNC" is classic Air Jordan 1 "UNC" is blue and WHITE matching colors for variation, were taken to Virgil Abloh for renovation design gimmick, with adding such as red "Zip - Tie", "OFF - WHITE  for NIKE" words and vivid details, such as "Air" is definitely the most worth looking forward to this year's collaboration shoe!
It is a hot shoe style that got popular as soon as it was launched.
In addition, the SWOOSH LOGO with stitched edges and the tongue structure were highlighted.
Changed the originally thin and light fitting shoe tongue into the thickened padding sponge type. The edge is exposed, and the logo with a full sense of age was attached, which gives it an abrupt and unique existence.
The set of two vicious shoelaces of orange, green also brings many fun for shoe money collocation.
Air Presto, which A$AP NAST first exposed on INS, is also impressive.
The SWOOSH LOGO is sewn into the mesh upper part and the magic ribbon design with the word "AIR" printed on the heel.
Due to the special structure of the shoe body, it has become the only shoe style in the series without the iconic explanatory words.
Quite unexpectedly, Converse appeared in Nike's joint name.
Several of the hot style pairs in the previously released collection have seen their price increase several times, and here's a breakdown of the shoe prices in August 2018.
AKENZ as normal tide shoes sales platform, regular suppliers, and Denmark to every shoe lovers as we do the best New Year gift - 7 Off - White ™ x Nike joint, is now online.We provide you with a commitment: 100% is guaranteed, support any formal identification, super price advantage!
1.Nike X Off White Air Max 97 "Menta"
SIZE&PRICE:41, 42.5, 43, 44, 44.5, 45:5462元
2.Nike X Off White Air Presto "Black"
SIZE&PRICE:37.5, 38.5, 41, 45, 46:5363元  42.5-44:5763元
3.Nike X Off White Air Presto "White"
SIZE&PRICE:38.5, 40, 41, 42.5, 44, 46:4876元
4.Nike X Off White Air Vapormax "Black"
SIZE&PRICE:36-40:4352元 44-47.5:4863元
5. Nike X Off White Air Vapormax "White"
SIZE&PRICE:38.5-39:4352元 42.5-47.5:4863元
6.Nike x Off White Air Jordan 1 "UNC"
SIZE&PRICE:40.5, 41, 42, 42.5, 43, 44, 44.5, 45:7853元
7.Nike x Off White Air Force 1 "Volt"
SIZE&PRICE:36, 37.5, 38.5, 40, 42, 45, 45.5:3652元