KRAKATAU SS19 | How Do Classic Tech Clothes Make New Tricks?
KRAKATAU design features:
- Encourages an active lifestyle;
- Mainly for artificial environments (e.g. cities);
- Inspired by subculture, the design focus is different from the conventional street wear
- Visual features are very different from mainstream fashion;
- The pocket design is practical and exquisite, that makes it very suitable for use in urban life.
KRAKATAU SS19 Innovative Design:
-New composite fabrics to achieve greater ductility.
-Improving design while maintaining practicality using breathable, waterproof and lightweight fabrics.
-Light reflectors, gradients, colors, etc. all to give more and make better.
-Strapping allows each garment to be easily worn and stored using minimum space, improving usability.
The jacket is waterproof and extremely breathable at the same time,
the fabric is light to provide a comfortable experience and seamless wearing.
Using strapping to make each garment fold and package easily.
Readily applicable to all life situations
Short,thin jackets thoughtfully use windproof fabric
In response to the change in temperature and weather in spring season.
Spring and Summer short sleeves, slim pants, slacks
Black color matching and comfortable layout is very durable single piece
2、KRAKATAU SS19 WOMENSWEAR
More color options were added in medium and long coats in Women's Collection
Peppermint color, lotus root color and so on, spring wear unfolds high degree of collocation
Shiny materials also make tech clothing more stylish and up to date.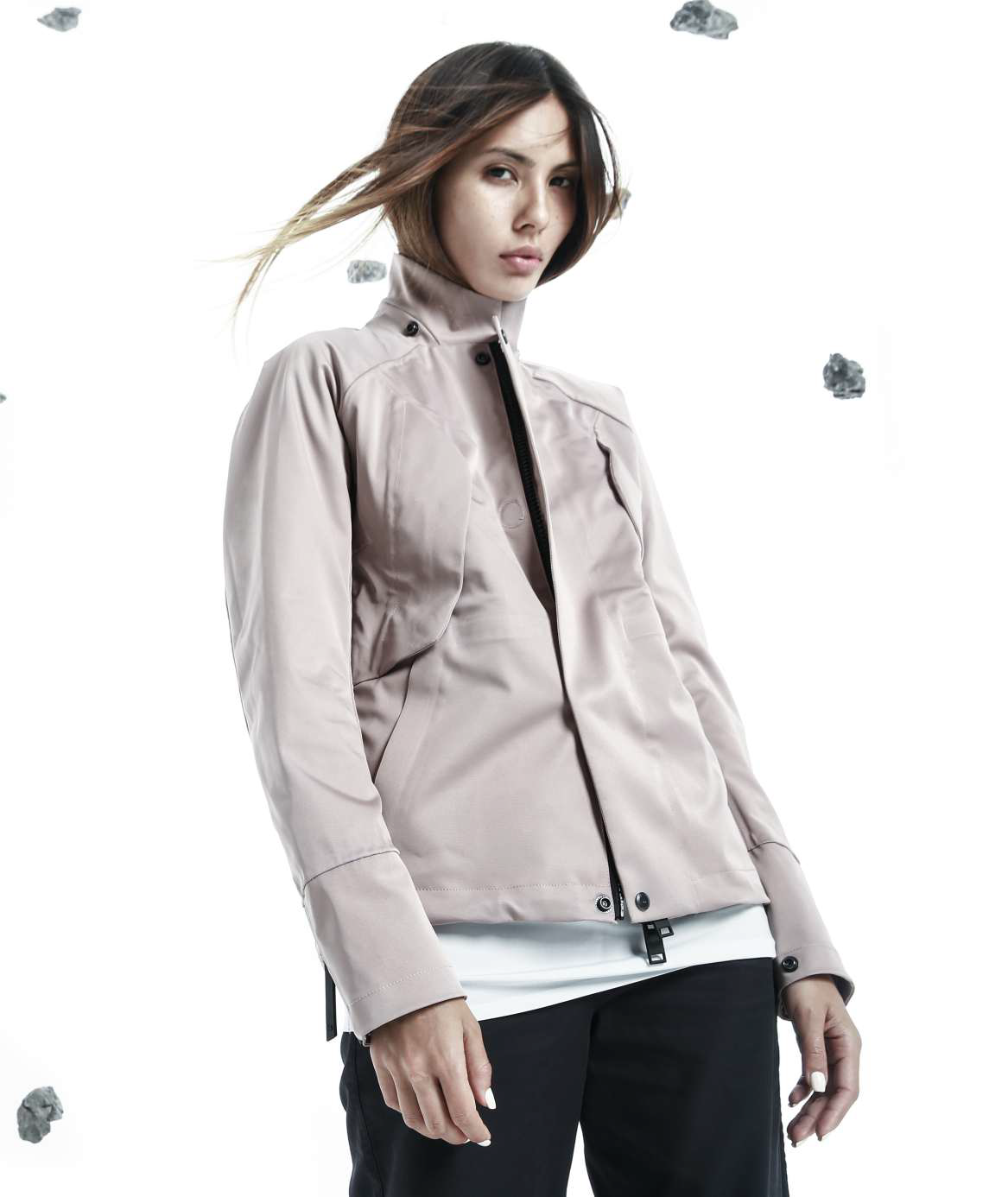 KRAKATAU SS19 Spring/Summer Collection